Renae Satterley, Deputy Librarian at Middle Temple Library, writes about their forthcoming exhibition.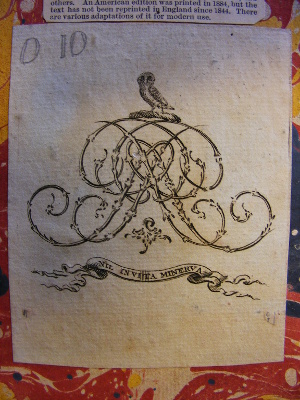 Middle Temple Library will be hosting an exhibition from Lillian Goldman Law Library, Yale Law School to commemorate the 250th anniversary of the publication of Sir William Blackstone's Commentaries on the Laws of England. This exhibition was curated by Mike Widener, Rare Book Librarian at the Lillian Goldman Law Library, and Wilfrid Prest, Professor Emeritus of History and Law at the University of Adelaide.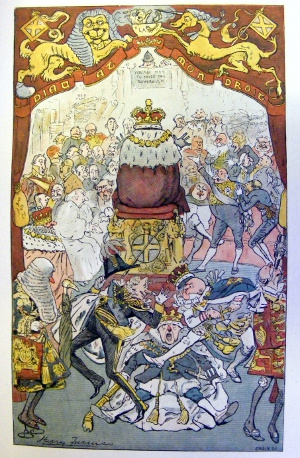 The exhibition was first shown at Yale from March to June 2015. It will be on display at Middle Temple Library from September to November, after which it will be on display at the Sir John Salmond Law Library at the University of Adelaide from December 2015 to January 2016.
The exhibition features over 40 items from Yale's Law Library collection which depict the origins of the Commentaries, its publishing success and its impact on the common law system and more broadly on English and American society. The items include a volume annotated by one of Blackstone's students, a legal treatise with Blackstone's marginalia, the first English editions of the Commentaries, early Irish and American pirated editions, abridgments, teaching aids, student manuscripts, critiques, translations (into French, German, Italian, and Chinese), and a 1963 liquor advertisement.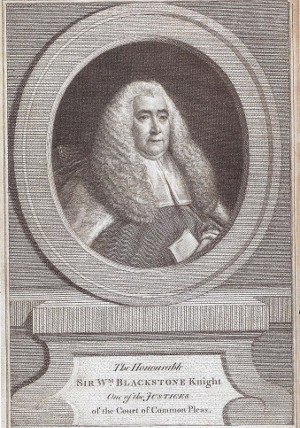 Sir William Blackstone (1723-1780) was a member of Middle Temple, admitted 20 November 1741, called to the Bar 28 November 1746 and made a Bencher (i.e. senior member of the Inn) on 1 May 1761. Sir William was Vinerian Professor of the Law of England at Oxford in 1758. Although he was "particularly fond of architecture and poetry" upon entering Middle Temple he gave up his first love to concentrate on the study of law. While Vinerian Professor, he presented a course of lectures which later became the foundation of the Commentaries.
The Commentaries was first printed in four volumes in 1765-9, later going through thirteen English editions in the 18th century alone, while also being published in Dublin and Philadelphia. The book continues to be published up to this day. According to his entry in the Dictionary of National Biography, the "tortuous" complexities of the common law "were outlined in a manner at once authoritative, clear, elegant, and even engaging" and the Commentaries "would become the most celebrated, widely circulated, and influential law book ever published in the English language."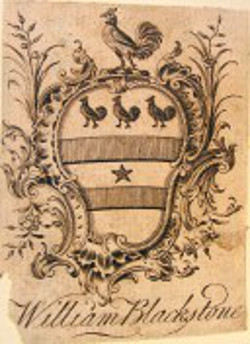 In 1759 Sir William donated his own copy of The Great charter and Charter of the forest to Middle Temple Library. The library also holds his personal copy (with bookplate) of Thomas Wentworth's The office and duty of executors. Unfortunately the latter is damaged, with the title page missing, and was thus mis-catalogued in our collection until recently.
While the library is not open to members of the public, the exhibition can be viewed by making an appointment with the Deputy Librarian (r.satterley@middletemple.org.uk). The library is also participating in the event 'Open House London: Revealing Magna Carta' on 19 and 20 September where Inner Temple, Middle Temple, Temple Church and the Royal Courts of Justice will be open to the public. Full details on this event are available at: http://www.middletemple.org.uk/about-us/magna-carta-lecture-series.
The exhibition catalogue, which was published with the support of William S. Hein & Co., is available to download for free at: http://digitalcommons.law.yale.edu/cgi/viewcontent.cgi?article=1009&context=amlaw. Mark S Weiner has created a video interview with Professor Wilfrid Prest which can be viewed here: https://worldsoflaw.wordpress.com/2014/05/27/blackstone-goes-hollywood/.
Further information about Yale Law Library's rare books can be found here: http://library.law.yale.edu/rarebooks. Information about the Law Library at the University of Adelaide can be found here: http://www.adelaide.edu.au/library/about/libraries/law/.
Last but not least, information about Middle Temple Library can be found at: http://www.middletemple.org.uk/library-and-archive/library.
Renae Satterley is Deputy Librarian at Middle Temple Library and has been working at the library since January 2006, when she was hired as Rare Books Librarian. She completed her MLIS at McGill University in 2004 and worked at Emmanuel College Cambridge from 2004-2005. She is currently Chair of CILIP's Library & Information History Group and has written on the history of Robert Ashley's (1565-1641) library.