We're pleased to welcome a new contributor to Copac, the library of the Royal College of Physicians of London.
The Royal College of Physicians of London (RCP) is the professional body for physicians, with over 30,000 members and fellows across the globe. The RCP has an extensive library, supporting the needs of its members and reflecting their interests since the RCP's foundation in 1518. Today the print collections number more than 55,000 titles, including current clinical, educational and professional resources, secondary sources on the history of medicine and a large collection of rare books whose highlights include 119 items from before 1501, and over 100 books previously owned by Elizabethan astrologer John Dee.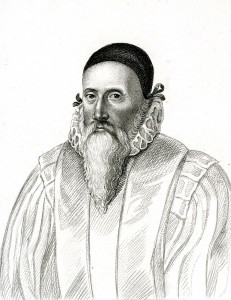 John Dee (1527–1609) was one of Tudor England's most extraordinary and enigmatic figures – a Renaissance polymath, with interests in almost all branches of learning. The Royal College of Physicians of London library holds more than 100 volumes stolen from Dee during his lifetime, the largest single collection of Dee's books in the world. From 18 January until 29 July 2016 a new exhibition at the RCP will display many of these for the first time.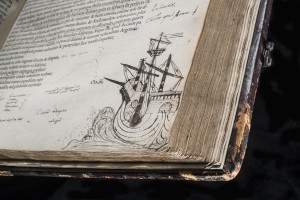 Dee built, and lost, one of the greatest private libraries of 16th century England. He claimed to own over 3,000 books and 1,000 manuscripts. The authors and subjects of Dee's books are wide-ranging, and reflect his extraordinary breadth of knowledge and expertise. They include diverse topics such as mathematics, natural history, music, astronomy, military history, cryptography, ancient history and alchemy. These books give us an extraordinary insight into Dee's interests and beliefs and personality through his hand-written illustrations and annotations.
While Dee travelled to Europe in the 1580s, he entrusted the care of his library and laboratories to his brother-in-law Nicholas Fromond. But according to Dee, he 'unduely sold it presently upon my departure, or caused it to be carried away'. A large number of Dee's books came into the possession of Nicholas Saunder. Little is known about Saunder, or whether he personally stole Dee's books. Saunder must, however,  have known that his books once belonged to Dee, because he repeatedly tried to erase or overwrite Dee's signature with his own. Given that several books have part of the title page missing, we can also assume that Saunder probably cut and tore signatures from some books. Saunder's collections later passed to Henry Pierrepont, the Marquis of Dorchester: a devoted book collector. Dorchester's family presented his entire library to the RCP after his death in 1680, where this exceptional collection of early printed books remains today.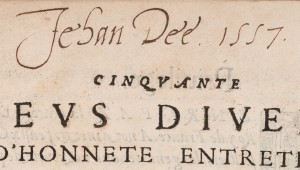 The exhibition 'Scholar, courtier, magician: the lost library of John Dee' runs from 18 January until 29 July 2016.
You can browse a list of the books in the RCP Dee exhibition on Copac.