Books, media, social groups, and French culture – Ophélie Ramonatxo of La Médiathèque of the French Institute tells us about what they have to offer.
Where do you work? Tell us a bit about what you do.
I (Ophélie Ramonatxo) am the head-librarian of La Médiathèque of the French Institute in the United Kingdom. We are currently based in South Kensington, London.
My aim is to manage a team of 6 librarians, 3 part-time librarians and 3 interns of whom I work with to ensure the proper use of our budget and the quality of public reception, our library collection and services which we offer.
As the head-librarian, I convey our needs to the Directing board of the French Institute and I also try to negotiate public and private grants from external factors.
Our next big project for La Médiathèque will be a complete renovation of our premises in the next two years. Find out more about the project here: http://www.institut-francais.org.uk/about/support-us/renovation-of-la-mediatheque/
What collections do you have? What does your library specialise in?
La Médiathèque specialises in all that is related to France. For instance, if you want to re-visit a classic piece of literature, we offer a wide selection of books. From Camus to Zola and poetry to contemporary fiction- it's all wrapped up in our library with copies in French and English. Our wide selection of factual books ranges from cinema, to arts and history. For Kids and Adults we offer the largest selection of French comic books in London.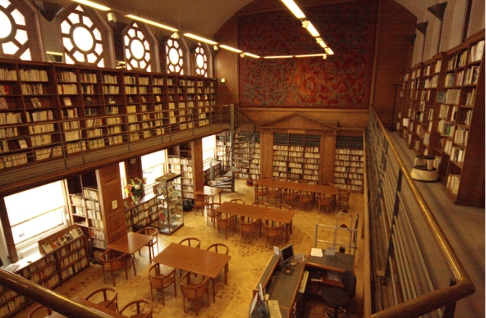 Those of you who are starting up with the French language, we offer an 'Easy French' section full of CDs, audiobooks and grammar books. Our media section provides you with the latest releases on DVD and CD; sometimes even before they hit the UK screens. Our 'press' section is for those who want to catch up with the latest news from Le Monde, Le Figaro and magazines such as Le Point or Elle, amongst many others. Last but not least, you can search for French recipes in our cooking section or hop over the Children's library to entertain your kids. Our bi-lingual librarians are always on hand to help you choose the right document that you are looking for. For those of you who cannot make it all the way to London, we provide a free online library called culturetheque which offers videos, documentaries and eBooks galore: better yet, it's all for FREE!
What's your favourite item from the collections? Why? Tell us a bit about it.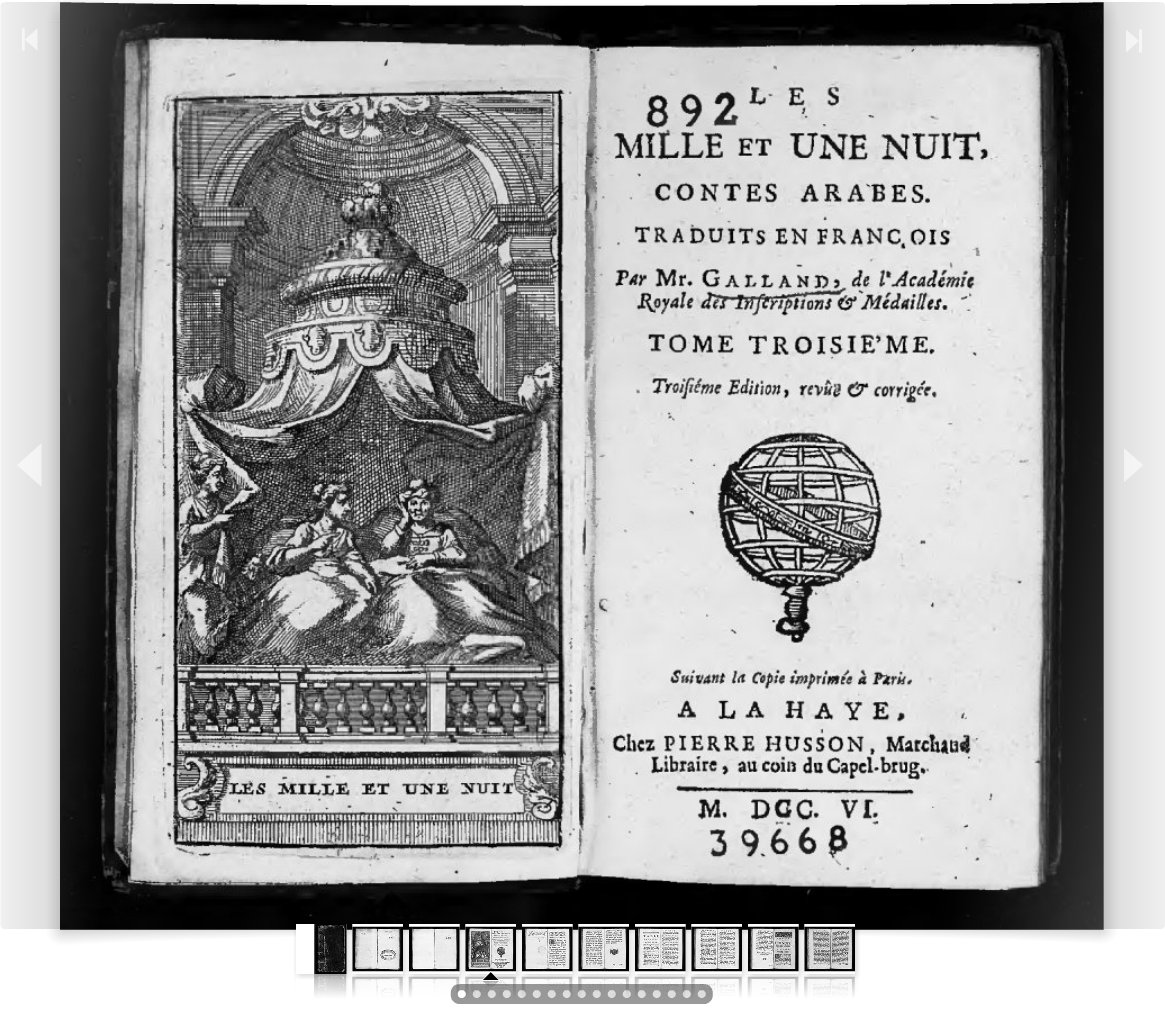 My favourite item is one of our most precious books from our archives, which unfortunately the general public has little opportunity to consult: the first French edition of the "Contes des Mille et Une nuits" (One Thousand and One Nights). This edition is very antique and is deeply tucked away archives of the French Institute. It cannot be generally consulted for reasons of conservation. Fortunately, the French Institute decided to digitalise most of our valuable documents and put them on our digital platform. Feel free to browse our collection here: www.culturetheque.org.uk/read/rare-books?mode=all. This little piece of gold dust is now available to everyone! After all, what could be more French than a beautifully illustrated book which evokes love and seduction?
What's new and exciting in your library? What have you got coming up?
Our library hosts events a plenty in our listed building full of French resistance history. For the bookworms, we hold a Reading Group in a relaxed setting with academic guests from prestigious universities. We invite French and English people alike to mull over the chosen book and contribute to an informal discussion. We have recently analysed the likes of Perec's 'Life: A User's Manual' and Bauby's 'Diving Bell and the Butterfly'.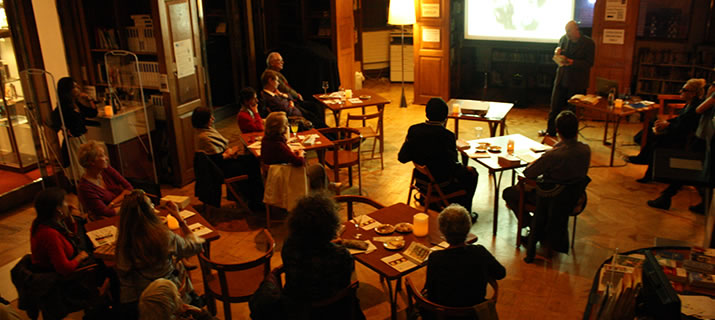 For Kids, we organise Baby and Kids tales with our professional storyteller. This is for all parents who wish to accustom their children to the French language in a fun and interactive way. We also offer a bi-lingual theatre show for children of all ages which magically entices the audience to learn French à la française! For the first time ever, this show will be held in our Ciné Lumière to enlarge the experience and watch out for the Christmas special with the help of Charles Dickens. Finally, our schools events invites teachers to bring along their students for a day at the Médiathèque. We will take care of your students with our themed tours, presentations, reading time and test their knowledge with a quiz at the end.
We hope to welcome you to our French library, à bientôt !


For more information, please check our website: http://www.institut-francais.org.uk/la-mediatheque/
Or keep up to date with French culture with our Culturethèque Facebook page: https://www.facebook.com/Culturetheque
You can browse the holdings of the French Institute on Copac.