Second-hand books can have fascinating histories. Renae Satterley, Senior Librarian at The Honourable Society of the Middle Temple tells us about their rare and early printed books collections, and how they came to have such interesting and varied provenance.
On the 20th of September 2012, Middle Temple Library hosted the Historic Libraries Forum Workshop on Provenance in Special Collections. This workshop attracted a large and diverse group of people interested in conducting provenance research in their special collections. The first part of the workshop consisted of a 'hands-on' session with David Pearson, Director of Libraries, Archives and Guildhall Art Gallery. David led the session with a talk outlining the various types of provenance marks that are found in books, such as bookplates, mottos, armorial bindings, signatures and inscriptions among many others. This was followed by a handling session featuring books from the Middle Temple collection which highlighted twenty different types of provenance. These included books which showed ownership marks of Sir William Waad, John Donne, and The College of Advocates in Doctors' Commons among others.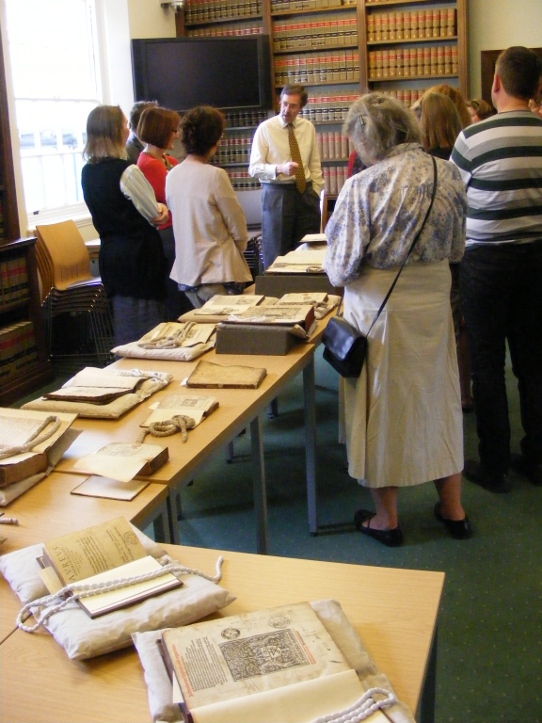 The second part of the workshop consisted of three talks: Jack Baldwin and Julie Gardham of Glasgow University Library on "Building a provenance database for your collection: Glasgow University Library's incunabula project"; Philip Oldfield of Thomas Fisher Rare Book Library, University of Toronto on "Armorial bindings & developments in online bindings databases"; and Dr David Shaw of the Consortium of European Research Libraries on "Online resources for provenance research". These talks highlighted the growing interest in the field of provenance research, and the large amount of free resources now available online.
The Honourable Society of the Middle Temple is one of the four Inns of Court, the institutions which provide career development and education for their barrister members. There has been a library at Middle Temple since at least Tudor times, but because the doors were never locked, the books eventually all went missing. Thus in 1641 a member of the Inn, Robert Ashley (1565-1641), bequeathed his own personal library to the Inn in order to re-establish a library there. His library numbered over 4000 volumes at the time of his death, and included a wide range of books. Although Ashley was a lawyer, he was a better bibliophile, and collected books in all European languages, covering medicine, science, philosophy, geography, early exploration, theology as well as law. He was interested in the esoteric, and collected books in numerology and chiromancy, witchcraft and astrology. He also collected forty-five incunubules. As he bought many books second-hand, his collection is rich in provenance, and holds books once owned by Ben Jonson, Sir William Waad, John Donne and John Dee to name a few.  His collection is also notable for containing a large number of European imprints which are unique copies.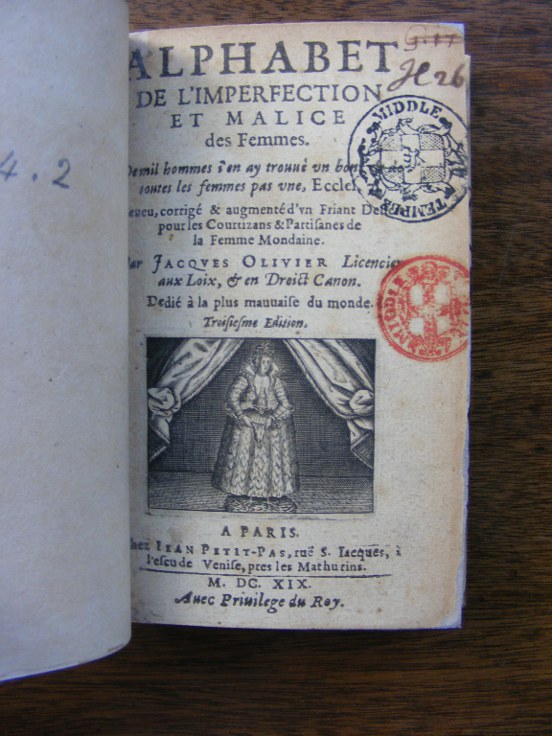 It is possible that it is Ashley who donated the greatest treasure of the Inn, the Molyneux Globes. Unfortunately no records of provenance have been found to prove this. The earliest note referring to the Globes in the Archives date from 1717, and refer to the cleaning and varnishing of the globes. The Middle Temple's globes are the only known pair in existence of these, the earliest globes made in England. Other possible donors have been suggested in the past, including William Crashaw (preacher at Temple Church), Walter Raleigh (an honorary member of the Inn), William Shakespeare and even Elizabeth I.
The Inn continued to develop the library's collections after Ashley's death. As was in keeping with an institution serving members of the gentry, and whose aim was to educate in the manner of the 'third university' (i.e. after Cambridge and Oxford), the library developed along the lines of a 'gentleman's library'. Although law books were frequently bought, a large number of books on philosophy, history and topography were also acquired through the years. As the library has been fortunate to have retained the majority of these books through the centuries, despite fires and bomb attacks, we now have a collection that is very strong in eighteenth and nineteenth century topography and history. By the end of the nineteenth century, however, the library started to concentrate its acquisitions policies, and built up a significant collection of law books through purchase and donations. Moreover, due to the close relationship that the Inn has always had with the United States, we have collected American law since the late nineteenth century and as such have one of the largest collections of American law outside of the United States.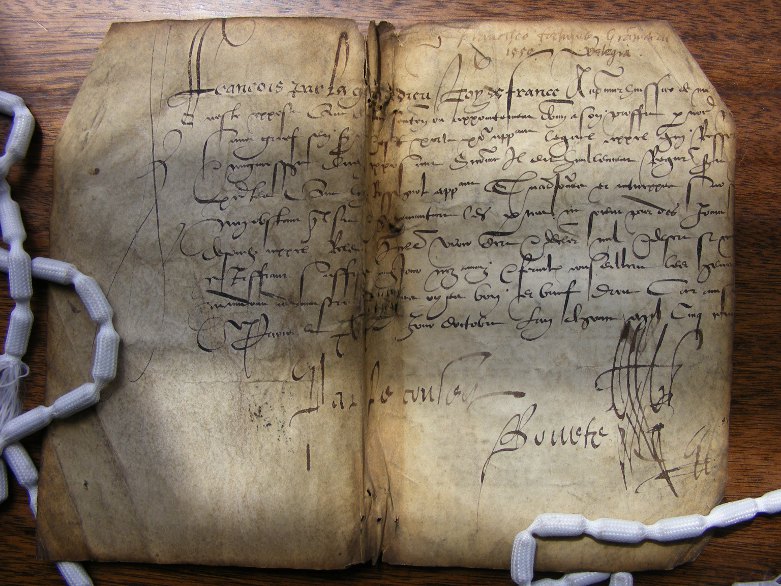 The Library itself is only open to members of the Inns of Court. Exceptions are made, of course, for those wishing to consult our rare book and manuscript collection, which currently numbers over 9000 items. As such, we had our early printed book cataloguing records added to Copac in 2012 in order to broaden access to these rich historical collections.